BioGuard Technologies develops, licenses and manufactures safe, environmentally friendly sustained-release delivery systems for agrochemicals and biological control agents.
Our technology solves some of the most significant issues in the pest control industry. BioGuard's controlled release technology allows you to release or deliver pesticide exactly where and when it's needed. Because it delivers pest control agents through a very targeted release system, it is safer, less costly and more predictable than other pest control practices.
BioGuard's broad-based solutions can be applied to consumer and industrial pest control problems such as weeds, insects and other pests, including rodents. BioGuard's sustained-release technology can be used for
controlling urban insects in and around homes and businesses,
protecting golf courses, landscaping, greenhouses, orchards, farms and nurseries from pests,
developing specialty agriculture delivery systems, and
enhancing the viability of biocontrol agents.
New developments underway are focused on delivery system that use degradable polymers with improved delivery systems. For example, BioGuard's technical team is exploring ways to improve the chemical viability and efficacy of chemicals that typically have short lifetimes in agricultural and horticultural applications.
Our goal is to improve targeted delivery of pest control agents to the problem, rather than provide another broadcast approach.
Contact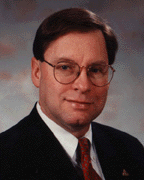 Contact Dr. Peter Van Voris, CEO, if you would like to learn more about BioGuard's sustained-release delivery systems and how you can become a development partner or licensee. Let us show you how BioGuard can reduce pest-control costs for you and your customers.
Phone: 202-550-8500
pv2@bioguardtech.com
BioGuard Technologies, Inc., and
BioGuard Research & Development, Inc.
10815 Cottonwood Dr.
Kennewick, Washington 99338
509-430-4910 cell
509-492-3782 office
509-591-4033 fax
dac@bioguardtech.com